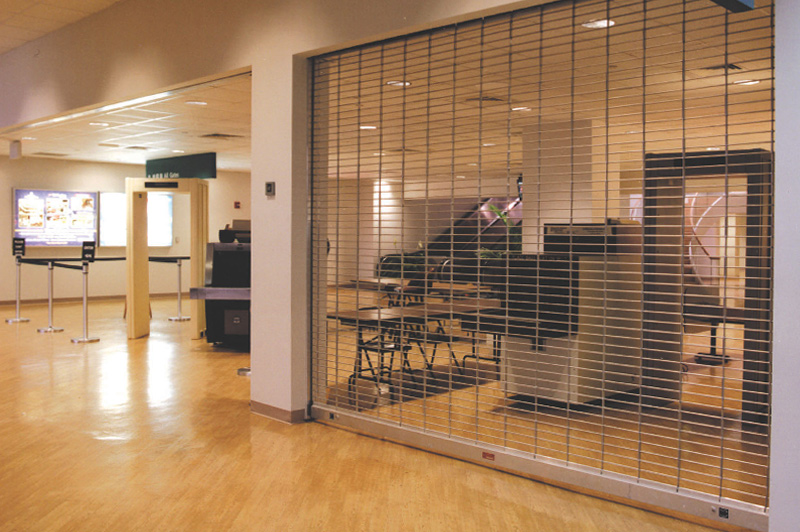 Rolling Overhead Grills
October 24, 2016
Fire Door
Description
Fire and smoke must be stopped in their tracks to save property and, more importantly, protect lives. Our advanced fire door systems compartmentalize a fire event quickly allowing adequate time for egress from the building. They have become the clear and reliable choice for building owners and designers who demand the highest level of life safety and fire protection available with the lowest cost of ownership in a modern, easily integrated package.
Rolling Steel Fire Doors are structural separations used to prevent the spread of fire and smoke throughout a building. Our Fire Doors are Factory Mutual Approved, listed with the California Office of the State Fire Marshal, and are UL Listed for ¾, 1 ½, 3 and 4 hours of fire protection. These doors are designed for daily use to provide security and access control, and are approved for openings that are not required means of egress .
Closing Systems
Choosing a fire door closing system is just as important as choosing a fire door. The advanced AlarmGard® Closing System, available in motor, chain or crank, is recommended for the highest reliability and lowest cost of ownership with an unmatched simplicity of meeting annual test and reset requirements.